Yeast. Is it possible to use it in skin care?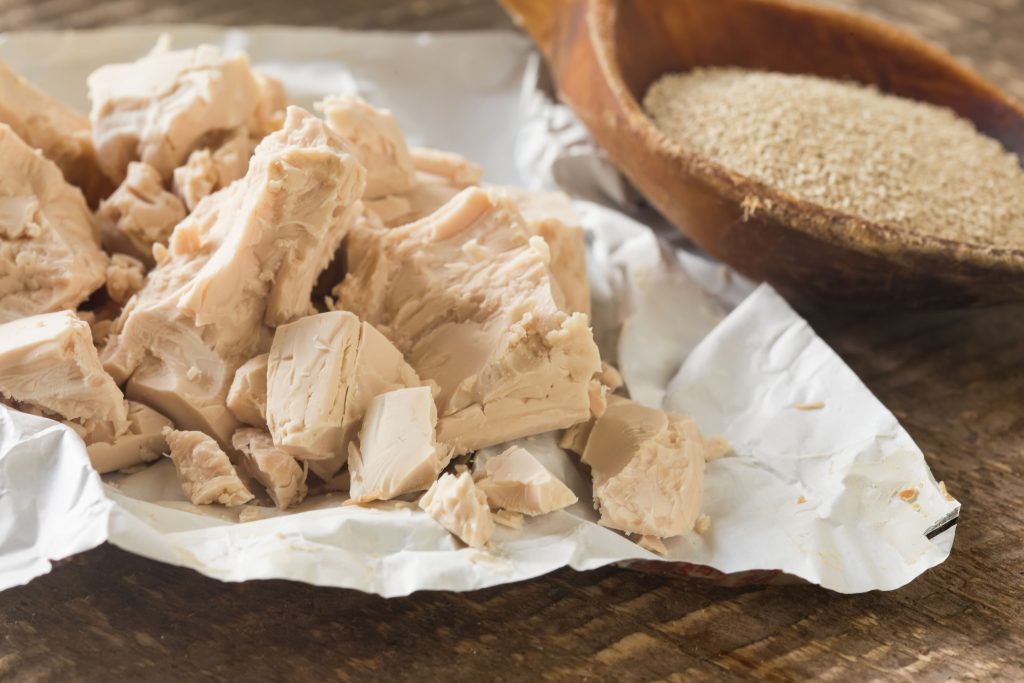 Many cosmetics are often enriched with yeast extracts. we can find them especially often in products designed for oily skin care, acne and seborrheic. Yeast has many valuable properties that are described in more details below. Here are some ways to effectively use yeast in skin care.
Wealth of vitamins and minerals
Properties of yeast are highly valued in cosmetics mainly because of the wealth of vitamins and proteins they offer. Natural yeast contains almost all the B vitamins (B1, B2, B3, B5, B6, B9, B12) and other complex vitamins (E, D, H). Apart from being a source of vitamins, they also comprise a lot of valuable minerals (magnesium, potassium, zinc, sulfur, iron, selenium, copper, chromium). There is no denying that only a few ingredients of natural origin provide so many essential ingredients. Therefore, make sure to include yeast in your diet as well as hair and skin care.
Comprehensive anti-acne care
First and foremost, yeast is a great way to eliminate the deficiencies of vitamins or minerals. Properly nourished skin is healthy, without any problems. It is worth mentioning that yeast have another important role in care – it possesses detoxifying and cleansing properties. Therefore, it regulates the work of sebaceous glands reducing the excessive secretion of sebum and prevents the formation of blackheads. Keep in mind that it is an ingredient that works great from the inside as well as from the outside.
Many possibilities of care
Yeasts are a great product supporting the fight against problems of oily skin. Although, it is not their only task. Such product is also successfully used in hair care. Yeast can be used in a variety of ways – firstly, directly on the skin or hair, secondly, as a component of skin care cosmetics, thirdly, in a form of supplement (available in pharmacies, yeast tablets). Additionally, it can even be used as an ingredient in homemade cosmetics. For example, the most popular DIY cosmetic on the basis of yeast is an anti-acne face mask (a combination of yeast and buttermilk). See it for yourself how easy and effective it is.