Give Your Skin What's Best – Ghasel Maltese Honey Body Cream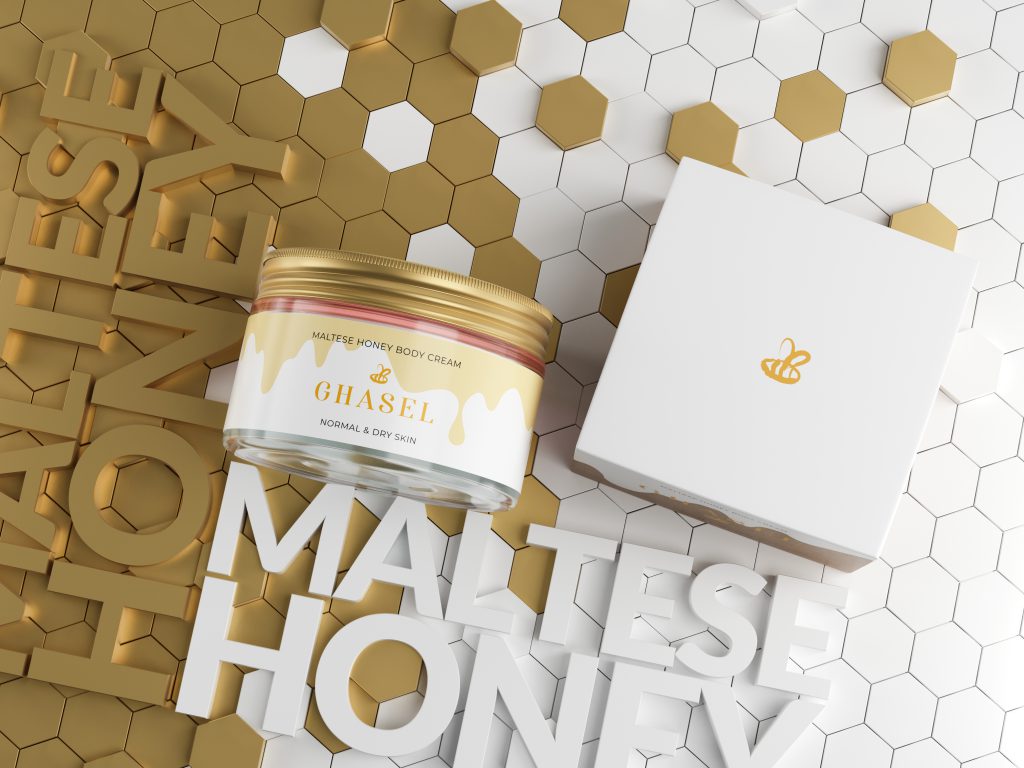 A body care product, delivering results from the first use? This is how Ghasel Maltese Honey Body Cream works. The secret lies in the best natural ingredients, simple and innovative formula that brings relief even to very dry skin.
The rich yet lightweight body cream is quickly absorbed without leaving a greasy film on the skin. It's a perfect all-rounder. In summer, it soothes skin irritated by sunbathing, prolongs your tan and gives it a beautiful golden tone. In winter, it conditions your skin, leaving it moisturized, soft and protected from cold temperatures.
Use it whenever you feel your skin lacks hydration and radiance or feels irritated and dry. Ghasel Maltese Honey Body Cream provides your skin with daily 24-hour hydration.
The plant-based ingredients balance the skin, reaching the deep layers to binding moisture, leaving the skin permanently moisturized and nourished.
Nature in a jar. Ghasel Maltese Honey Body Cream – ingredients
The patented formula of Ghasel Maltese Honey Body Cream is based on Maltese thyme honey, indispensable in full-body care. It contains the highest concentration of vitamin C of all kinds of honey. Vitamin C is known for its rejuvenating properties. It stimulates skin cells to produce collagen, responsible for its proper suppleness and elasticity. It's one of the most powerful antioxidants. It effectively combats free radicals, protects the skin from harmful UV rays and restores natural radiance and a healthy skin tone.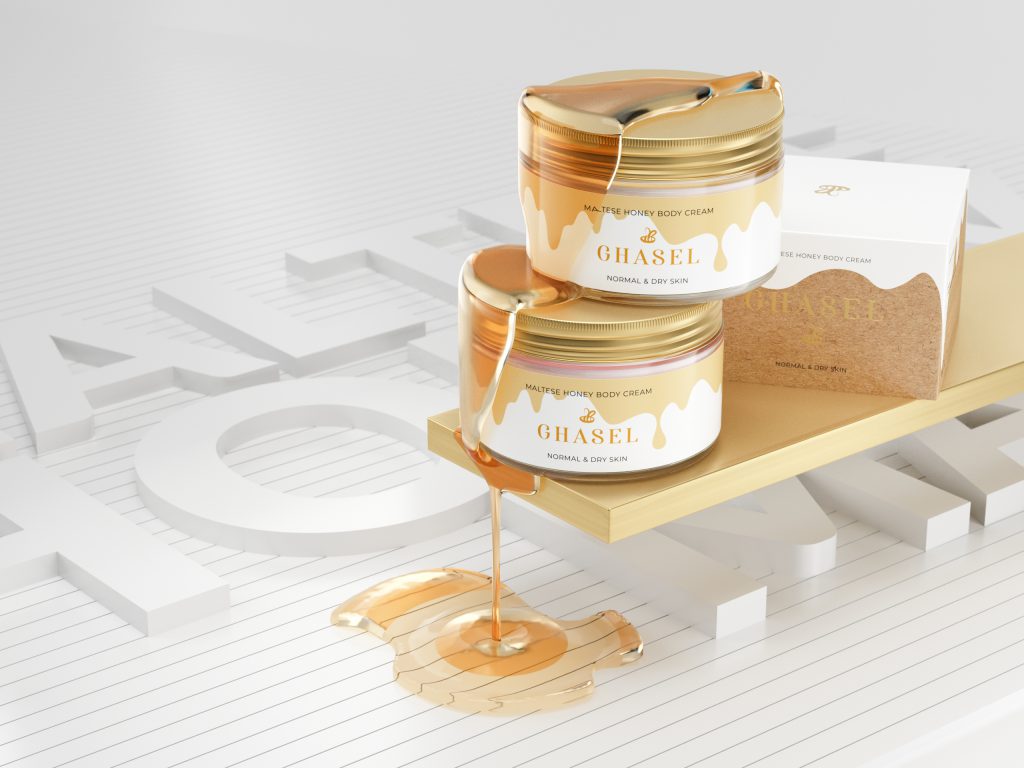 Natural Shea butter and avocado oil lubricate the skin and repair the hydrolipid skin barrier, that protects the skin from moisture loss and environmental factors. Calendula extract supports the skin regeneration process and its anti-inflammatory properties combat irritation, for example, after shaving. Marshmallow extract is a valued moisturizer that smooths and firms the skin. Horse chestnut extract improves microcirculation and seals blood vessels. Vitamin E protects the skin from premature aging.
Ghasel Maltese Honey Body Cream INCI: Aqua, Butyrospermum Parkii Butter, Honey, Cetearyl Alcohol, Persea Gratissima Oil, Stearic Acid, Glycerin, Propylene Glycol, Palmitic Acid, Cetearyl Glucoside, Parfum, Myristic Acid, Althaea Officinalis Root Extract, Calendula Officinalis Flower Extract, Aesculus Hippocastanum Seed Extract, Maltodextrin, Glucose, Cyanocobalamin, Tocopheryl Acetate
Ghasel Maltese Honey Body Cream – who is it for?
Ghasel nourishing body cream provides comprehensive body care for everyone. The cosmetic combines the properties of body butter and body lotion – it's light and gentle yet strongly moisturizing. It's particularly recommended to dry, mature or sensitive skin.
Find more information about the effects and ingredients of Ghasel on the website ghasel.mt
Wyświetl ten post na Instagramie