Lovely, Supple Body? Easy to Achieve at Home!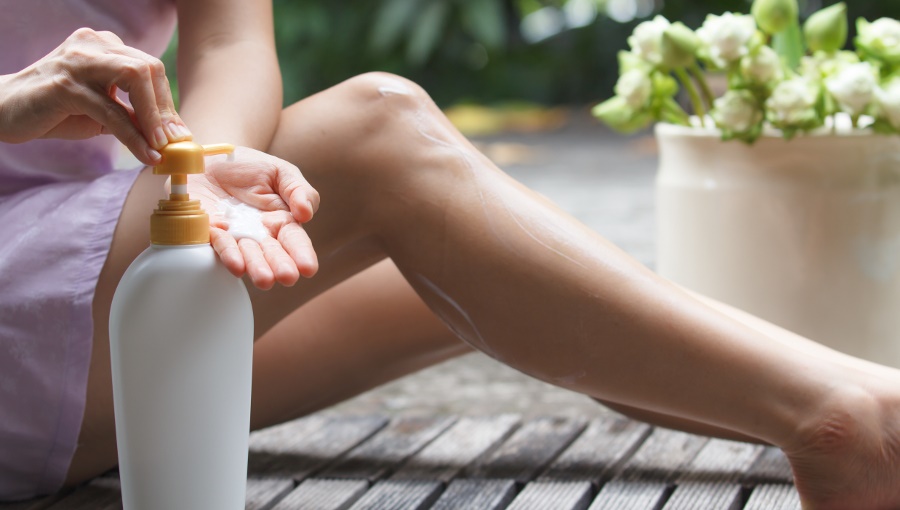 Getting a supple body isn't a tricky task. You just need to approach your daily skin-care routine a bit differently. A body lotion isn't the only thing you can make use of. There are some evergreen gadgets and products that are easy on the pocket and give you the desired lovely-looking body. See what to use for conditioned, silky-smooth, soft skin.
Body scrub? This is a must!
A scrub isn't just a way for increasing the blood flow and accelerating metabolism of cells. It also leaves the body smoother and greatly aids the removal of dead cells. Firstly, the skin is super smooth and secondly it absorbs nutrients from cosmetics better. So, do a body exfoliation at least once a week. You don't need ready-made products. Do a natural body scrub yourself. Mix coffee grounds with pure vegetable oil, shea butter, honey or aloe gel and use the paste to massage the body – it reduces cellulite and perfectly plumps the body.
Body brushing: 5-minute relaxation for happier skin
Have you heard about body brushing? This age-old treatment was invented by Asians to heal the body – indeed, it doesn't only enhance the appearance but it also improves cells and metabolic processes. You need to brush the body with a wooden, natural-bristle brush. This is a perfect detox for body cells. 5 minutes every morning are enough to keep the skin from getting dry, coarse and saggy. This is one of the top anti-cellulite treatments.
Never give up on a body lotion!
A fine-quality body lotion tenderly envelopes the skin to nourish, moisturize, soothe and protect it against damage. It also prevents skin from losing hydration and improves the elasticity. The body needs a cream as much as the face does. And that's why you need a body lotion. There are products that have a strong nourishing and smoothing effect, plus they help keep the body supple and have a lovely scent.
Natural vegetable oils – luxury treatment for your body
You probably know there's a thing called hair oil treatment; vegetable oil perfectly repairs hair, speeds up its growth, enhances the color, cleanses the scalp, plus you can use it instead of a face serum! At the same time oils powerfully nurture the body. This highly-concentrated dose is made up of nutrients, vitamins, beneficial fatty acids, flavonoids and plant sterols that repair, rejuvenate and protect the body and hair. If you want to make your body lotion work better and enjoy a strongly-conditioning effect, enrich it with a few drops of oil – argan oil, avocado oil or sweet almond oil. You can also pour some oil into the bathtub or mix it with essential oil to create a strong beauty potion (grapefruit essential oil reduces cellulite, tea tree oil aids skin repair and treats acne).