How to take care of neck and chest? The best cosmetics and treatments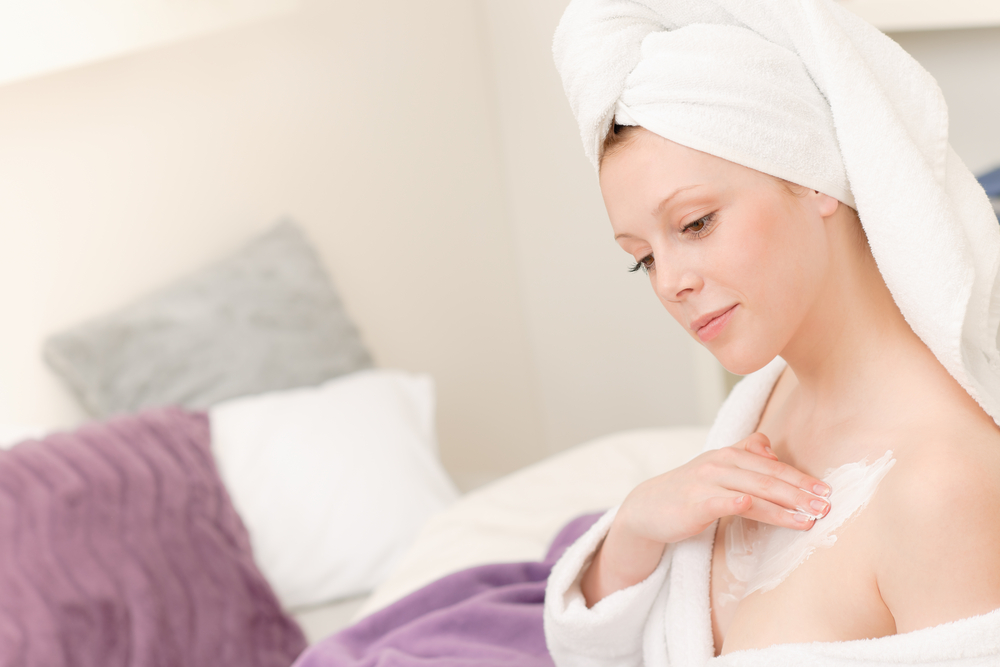 Do you know that skin on your neck and chest reveals your age? If it isn't provided with proper care, it loses its firmness and natural colouration whereas gains wrinkles and discolouration. If you really want to have smooth and beautiful skin, you must try out these cosmetics and treatments.
Exfoliating the epidermis is a very good solution. Thanks to the treatment, the neck and chest will become smooth and supple whereas the skin – radiant and brightened. What is more, the scrub will firm up the breasts, shape them and improve blood circulation. During the treatment, use a fine-grained cosmetic or do it yourself at home. Products which contain collagen, hyaluronic acid, coenzyme Q10 and warming substances (cinnamon, ginger, curcuma) are the best choice.
Have you heard about neck and chest contouring? If not, you must try it out. Use concealers, powders or lightener and bronzer in order to model the neck and chest. Remember that light shades enhance and emphasize the assets of the chest whereas dark shades camouflage the imperfections. Use a sponge or soft bristle brush to apply the cosmetics. You may as well apply a powder or balm with shimmering pigments. The flecks will lighten the skin and make the chest look bigger.
What are home remedies for conditioning the neck and chest? Use cosmetics with firming, smoothing and repairing ingredients every day. Choose gels of delicate consistency and products with large amount of active ingredients. Massage the skin with a sponge or shower glove. Rinsing the skin on the neck and chest with cold and warm water is quite a good idea. Remember about professional SPA treatments that you can treat yourself to.
Exercises and push-up bras will improve the look of your neck and chest as well. If you shape your chest and shoulder muscles and lose a few needless pounds, your breasts will be firm and attractive, your skin – beautiful and healthy. Do exercises building your muscles with light weights at least twice a week.