How to perform a face massage?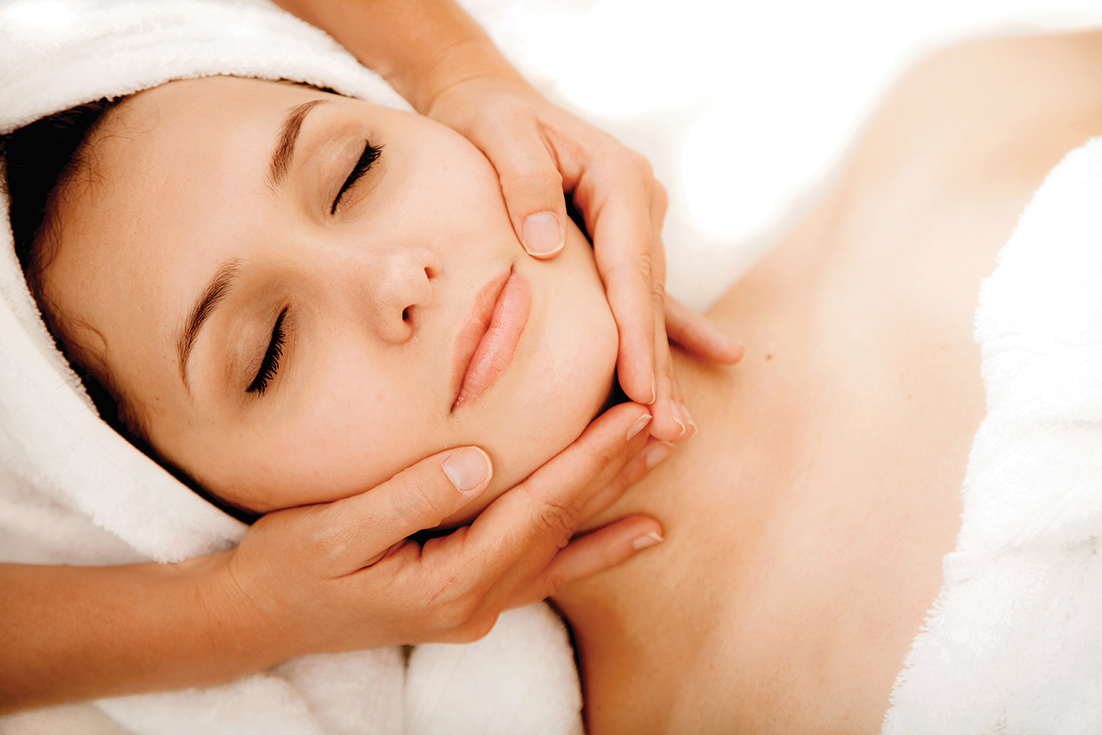 Do you know what to do to make your skin beautiful and healthy all the time? Give it a face massage! This procedure improves blood circulation, speeds up the absorption of ingredients contained in cosmetics, and relaxes. What is more, it reduces swelling and puffiness, firms the skin and improves muscle tone. See how to give yourself a perfect face massage.
There are a few ways of conducting facial massage. Most people prefer using their hands, with addition of cosmetic oil that provides smoothness and facilitates gliding movements. Others prefer to use a special gadget with a cooling tip. During the massage, you can use stronger or lighter pressure. Stronger provides anti-wrinkle effects, whereas the lighter one relaxes. Keep in mind to use your fingers and knuckles for such procedure, never your whole hands. Remember not to stretch the skin, only pinch or press it.
Furthermore, face must be massaged in circular motions. If you want to make your skin more flexible, place middle and index fingers at your nose at the height of the cheekbones. Move them towards the temples and ears. Massage the jaw and nose in the same way. If you have the so-called lion's wrinkle, massage the skin along the eyebrow arch, starting from the ridge of the nose. Massage your forehead with large spherical movements; devote more attention to the temples, especially if you suffer from regular headaches and migraines. How to massage the eye area? Remember that skin in this part of the face is a lot thinner, softer and more susceptible to damage. For the procedure, use cooling and deeply moisturising cosmetics. Therefore, massage skin around your eyes with one finger, starting at the inner corner of the eye through the upper eyelid and outer corner of the eye and ending at the lower eyelid. At the end of such procedure, apply cotton pads soaked in chilled micellar water. This massage will diminish swelling, removes dark circles under the eyes and firm the skin.
Which cosmetics and gadgets can be used to massage your face? Choose products that contain moisturising, oxygenating and cooling properties. Herbal extracts, such as camomile, eyebright and cornflower will also work wonders on your skin. Additionally, you can try out products that are facilitated with a small metal ball – applicator. Chilled in the refrigerator also improves blood circulation, reduces puffiness and bags under the eyes. For your massage use ice cubes with the addition of herbal and fruit infusions.