DIY Microdermabrasion – home remedy for beautiful face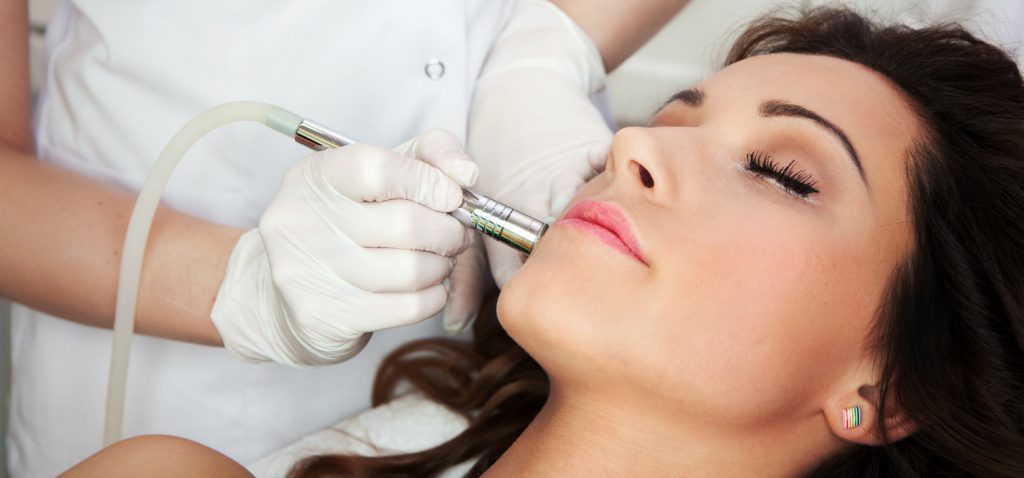 Smooth face, no blackheads, firm skin. This is how all women wish to look like. However, if you notice imperfections on your face, try to get rid of them by doing microdermabrasion. What does the treatment consist in and what effects does it bring?
Microdermabrasion is a conditioning treatment which consists in exfoliating dead skin cells, smoothing the skin and the wrinkles and lightening discolouration. Special device and cosmetics suitable for the skin type are used in the treatment. There are several types of microdermabrasion: corundum, diamond and oxygen. If you struggle with acne, stretch marks, scars, wrinkles and thin skin, this procedure is for you. However, remember about a few contraindications. You cannot undergo the treatment if you: suffer from acne rosacea, have cold sore, cancer, undergo anti-acne treatment and take antibiotics or have undergone a surgery. How to do microdermabrasion at home?
DIY microdermabrasion is as effective as the treatment that you undergo in a beauty salon. The difference is that it is much cheaper. What effects can you expect from exfoliating the skin at home? Your skin will become clean, firm and healthy. Discolouration will be lightened, wrinkles smoothed, the skin colouration even. How is DIY microdermabrasion performed? Prepare two teaspoons of baking soda, one tablespoon of mineral water and one tablespoon of olive oil or kefir. Mix all the ingredients well and massage into the face using circular motions. Avoid eyes and lips area – the skin there is very delicate and can get easily damaged. After a few minutes of massage, rinse the mixture and apply your favourite moisturiser. Do the treatment once a week.
Do you know that… There are devices and gadgets which allow for even faster exfoliating of dead skin cells and cleansing the complexion. These include: sonic brushes, mini versions of gadgets with massage and exfoliating nozzles, dermarollers. The treatment will bring satisfactory results if you use cosmetics based on active ingredients and containing abrasives.