Autumn facial scrub. What to remember about?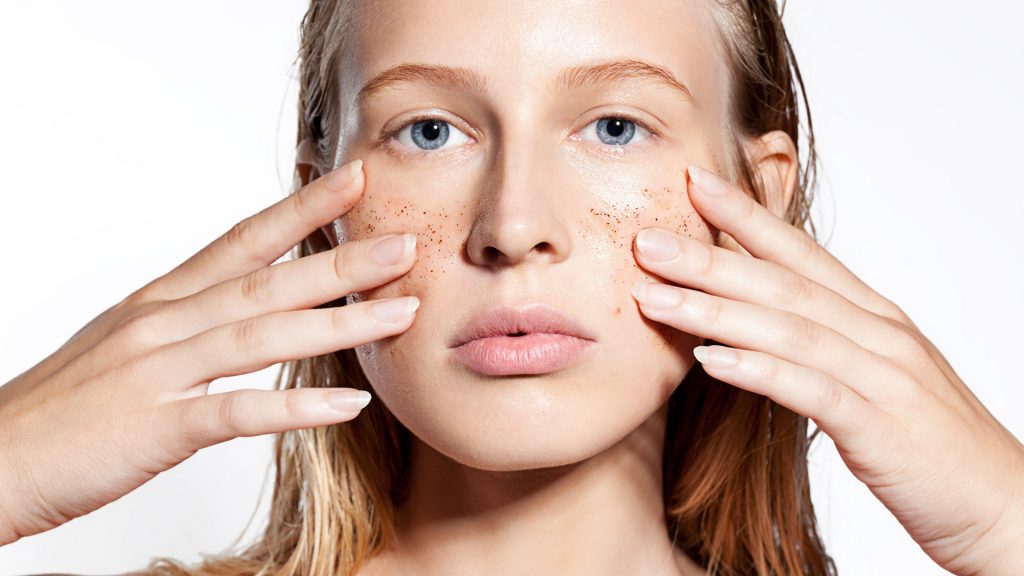 Summer is coming to an end, therefore, now is the best time to rejuvenate the skin. Overdried with hot air and exposed to the harmful UV radiation skin, requires a moment of attention. It is worth mentioning about facials skin scrubs. What should we remember about?
Throughout the summer your skin is exposed to a number of harmful factors. These include sun radiation, hot air, sea salt, chlorinated water, dust or sand. Therefore, we begin autumn with irritated skin of poor condition. Despite taking care of moisture, the skin may still be overdried and exhausted.
Autumn skin regeneration primarily involves peels. Why exfoliating is so important especially in this time of the year? This is simply due to the advantages of this treatment. Regular facial peels provide four basic benefits:
Stimulates skin renewal and regeneration;
Smooths skin and eliminates small changes, imperfections;
Regulates the production of sebum and cleanses pores;
Improves firmness and skin tone.
Human epidermis renews itself (on average) every 28 days. It would seem, that exfoliating is unnecessary. After all, the dead skin peels off itself and will be replaced by a new one. Well, you couldn't be more wrong.
Face scrubs are of great importance in care because they improve the exfoliation of dead skin cells and bring many other positive benefits. To begin with those mentioned above, which are particularly important in the autumn. Furthermore, our skin must prepare itself for winter and difficult conditions. Therefore, it should be supple, smooth, purified and able to regenerate. This is all provided by peelings.
Exfoliating treatments should be done regularly. Being systematic is the key to success in every skin care. Remember not to perform too strong peels in the summer – when the skin is very delicate, irritated and sun-sensitive. It is easy to damage it. Keep in mind that it is better to leave such purifying and regenerating treatment for the end of the year. The best months for autumn peels are September and October.
Exfoliating is especially recommended for the owners of dry skin. For women with normal skin, oily skin, prone to breakouts, fine-grained scrubs are much more suitable.