Nanobrow Eyebrow Styling Soap steals everyone's hearts. Brow styling has never been this easy
Nanobrow Eyebrow Styling Soap is a product that has become a massive hit. If you use it, you will feel like you've just left a beauty salon! Forget about applying numerous products that will never give you the effect you desire.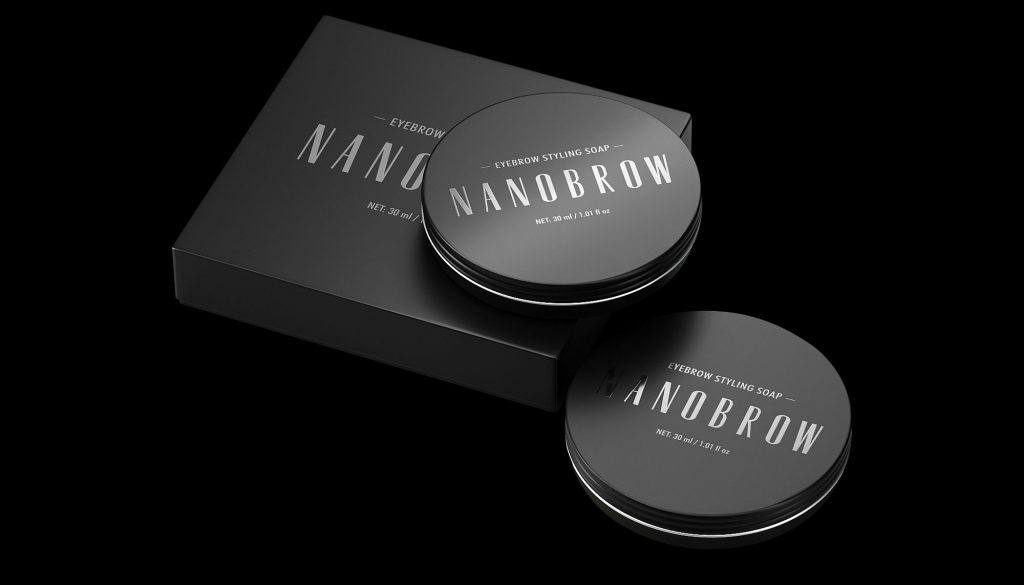 It's time for something completely different – you will finally be happy with how you look and smile when you look in the mirror.
Nanobrow Eyebrow Styling Soap, a brow soap with a gel texture – time for a change you needed!
Nanobrow Eyebrow Styling Soap provides the desired long-wear makeup. The application will take you a couple of seconds while the results exceed all your expectations.
This unique product has been created with these makeup fans in mind that want to feel beautiful without spending too much time taking care of their appearance.
Your needs are a priority
Nanobrow Eyebrow Styling Soap is the best choice if you want to achieve the 'no makeup' look, but it will also work great when doing creative makeup. It will provide the brows with the desired fluffiness and volume. It's time for the brow makeup revolution!
Thanks to the gel styling soap your eyebrows will appear fuller and the shape of the arches as beautiful as never before.
Nanobrow Eyebrow Styling Soap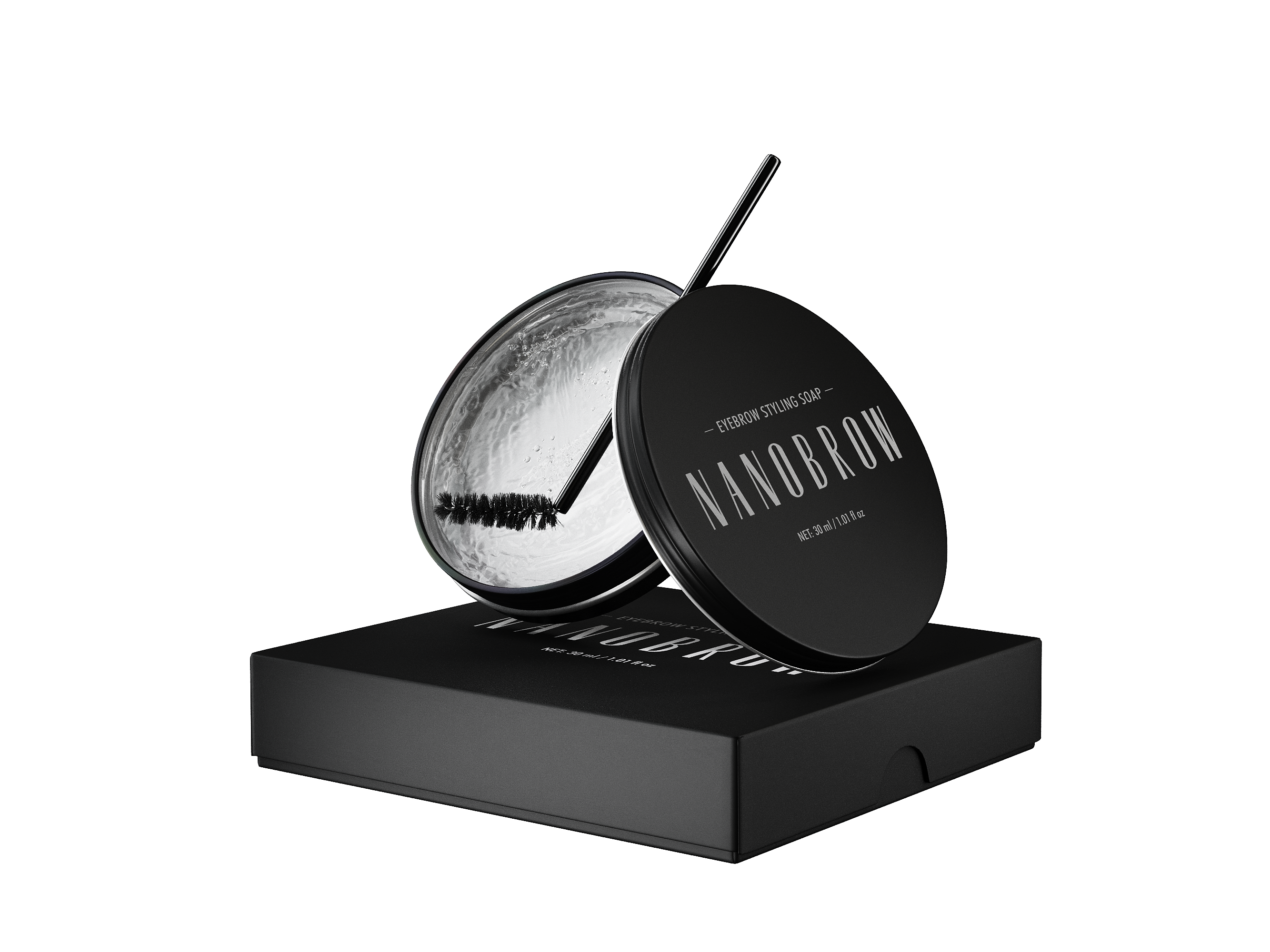 Why does Nanobrow Eyebrow Styling Soap stand out from its competition?
the gel formula that's more powerful than regular brow gel,
lighter than wax,
doesn't leave white residue or clumps,
a special brow brush that allows for easy application,
delivers the effect of thicker, beautiful eyebrows that accentuate your natural beauty,
offers the laminated brow look that makes the hairs shiny,
saves time that you would normally waste on numerous cosmetics,
works without water,
thanks to glycerin in the composition the hairs are protected against damage and nourished.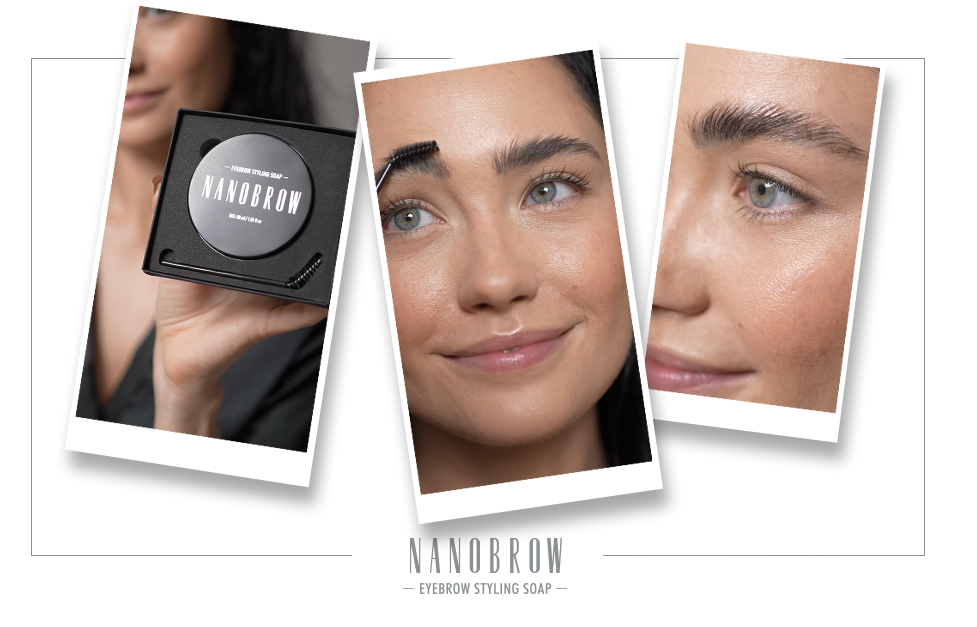 Brow makeup "soap brows" – is it for me?
The "soap brows" method is becoming more and more popular among those makeup lovers who have had enough of time-consuming brow styling. It delivers a natural effect and lets you feel beautiful all day long.
Thanks to soap brows the brow hairs won't look dry or messy. The arches appear fuller, thicker and have the perfect shape.
If you haven't tried it yet, it's time for a change!
How to start using brow soap?
The first step is to comb the hairs, then scoop a small amount of the styling soap onto the spoolie that comes with the cosmetic. Apply the product to the brows, keeping in mind to brush them from the bottom to the top. Now, give your eyebrows the desired shape. When you're satisfied with the result, run the spoolie across the top edge of your eyebrows to make them look a bit cleaner. Lastly, set the look by letting the product dry before you apply more products.
The process isn't time-consuming at all – it might be a real breakthrough in your everyday makeup routine! Allow yourself to make a change that will improve the way your eyebrows look. It's a solution for everyone who isn't afraid of taking risks. See for yourself how it works!