How to keep your summer make-up from melting off?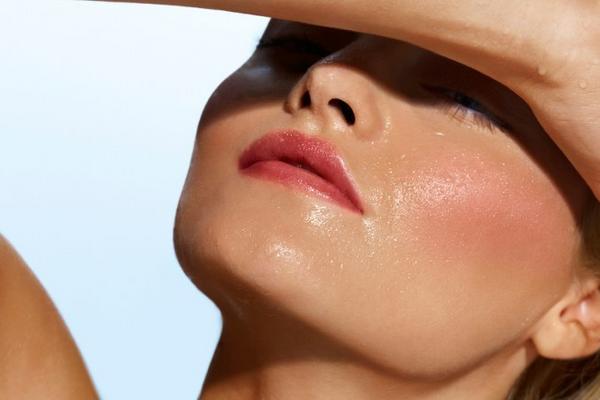 Applying long-wear make-up is particularly important in the summer. The make-up products that we have been carefully applying run down with the sweat because of the heat and humidity. How to keep make-up long-lasting then?
Summer make-up melting off the face
Make-up running down the face looks awful, way worse than make-up-free skin. The face looks shiny and sweaty, the lipstick flakes while the mascara and eyeliner give you the panda effect.
The best ways to keep your summer make-up from melting off
1. Make-up primer
It's good to use make-up primers but make sure you choose a non-overburdening product. A lightweight oil makes a perfect make-up base because it additionally repairs and freshens up the skin. A moisturizer, which also protects the skin from the harmful sunlight, works well too.
2. Foundation
What type of foundation won't melt off the face? The liquid or creamy product rich in SPF. Instead of mattifying foundations, choose BB or CC creams or lightweight, oil-free foundations.
3. Powder
Loose powders and similar products don't make good summer picks because they run down the face easily. If you need a powder, choose its liquid version.
4. Fixer
Floral waters are the best make-up fixers. For example, spray some rose water on the face. Blotting papers are also effective because you can gather the excess of oil not spoiling your make-up.
5. Eyeshadow
Only cream eyeshadows work for the summertime because they don't crease or smudge, and they don't melt off either.
6. Mascara
Sadly, there are no lightweight summer versions of mascaras. That is why you should look for waterproof formulas which don't run down due to heat or bathing in the sea.
7. Lipstick
In the summertime, it's better to use protective balms or lip glosses. Stay away from matte lipsticks because they flake when it's hot.