Curly Wurly Coconut oil hair shampoo from Lush Cosmetics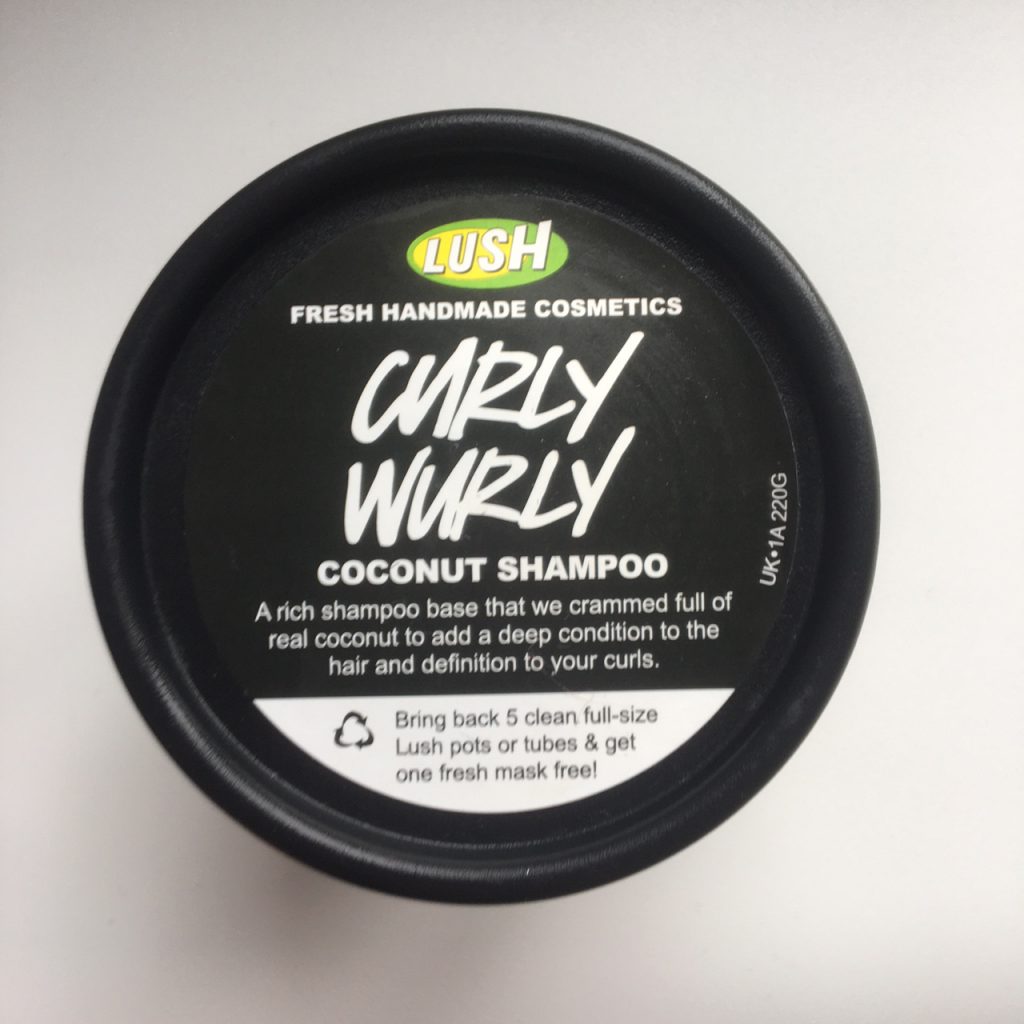 Curly hair needs moisture! It is best to take care of it with the help of a double power of Coconut oil. Lush Cosmetics Curly Wurly shampoo gives this opportunity. The only product enriched not only with Coconut oil, but also dried coconut flakes.
Curly hair care can be very problematic. It is a lot more susceptible to damage, it constantly lacks moisture and it is difficult to tame. Thus, a regular shampoo might increase these problems, and also dehydrate and cause irritation to a sensitive scalp.
In this case, you will need a rich shampoo abounding in nutrients. Recommended by the organic-products lovers, Curly Wurly shampoo by Lush seems to be the best solution. How does it work?
It tames unruly hair and emphasizes the curl.
It increases hair's shine and resilience.
It provides proper moisture level, from roots to tips.
It reduces frizz and static electricity.
Note! Curly Wurly shampoo perfectly cleanses the hair and scalp not only thanks to the gentle detergents. There is very little of them anyway. It owes its cleansing properties to the content of natural oils and extracts and, the coconut flakes in particular. They work as natural exfoliators.
Curly Wurly shampoo uses the power of natural and fresh ingredients.
Apart from the two most important ingredients – cold-pressed coconut oil and coconut flakes – the cosmetic also contains a range of essential nutrients: refreshing lemon juice, a protein-rich flaxseed decoction, fresh papaya fruit, fresh egg proteins, organic cocoa butter, jojoba cold-pressed oil, softening shea butter, natural avocado butter, real vanilla, vetivert grass with a smoky aroma, extra virgin olive oil and elasticizing lanolin.
How to use? Curly Wurly shampoo comes in an unusual formula. It is one of the very few thick and creamy cleansing products. Despite these features, the application is very easy. You will only need a pea-size amount of the shampoo to lather it at the roots and the nape of your neck and then work it through to the ends. Then, rinse out with lukewarm water.