Attention! Allergy! Make-up for allergy sufferers?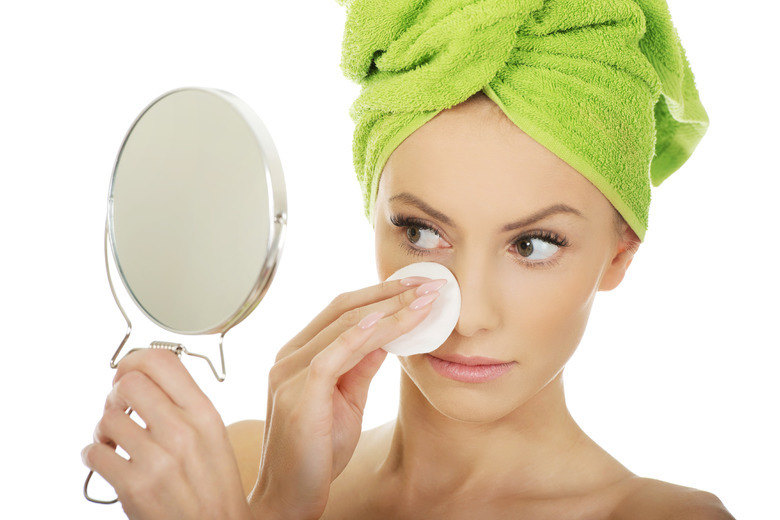 Warm rays of sun, fresh spring breeze do not always bring positive emotions. For many women, spring is the time of allergies which means never-ending hay fever, sneezing, runny nose, skin problems. The question is, how to do make-up in such problematic time of the year.
Spring make-up for people with allergies is somewhat different from the type of make up done on daily basis. You have to take into account that during the pollen period, care is not as effective as usually. Allergies, rashes, irritation – all this could undermine beauty treatments. Therefore, make-up must be properly thought through.
Face make-up
One of the common problems of allergy-prone people is swollen face and skin irritation. It is important that during this period, use only light foundations and mineral powders, which will not overload the skin. Choose hypoallergenic products because you do not need another allergy, this time to cosmetic ingredients. Natural and safe cosmetics are especially recommended. It would be idea if they also provide additional moisturising and nourishing properties
When it comes to swelling caused by allergies, unfortunately, cannot do much to heal it. We can slightly offset it with homemade remedies, but we have no guarantee that the face will immediately regain slenderness. However, we can cover it up with a skilful contouring. Allergy sufferers should master handling delicate bronzers and highlighters.
Eye make-up
If you have problems with hay fever, you know perfectly well how tedious the irritation of mucous membranes, tearing and itching around the eyes can be. During this time the most important thing to do is to ensure proper lubrication of eyes and weakening effects of allergies. Unfortunately, the body is governed by its own laws, so it is important to learn the skills of eye make-up. It is better to adjust to allergies than worsen its condition by unsuitable make-up.
Similarly, as in the case of the face, choose only gentle cosmetics, mineral, hypoallergenic, which will not irritate the skin any further. Make sure to purchase a white or nude eyeliner for imposing it on the lower lid and along the lashline. This will optically open your eye, thereby eliminating the visibility of redness. Do not forget about a waterproof mascara that does not wash away under the influence of tears.