A long-lasting effect of thick and full brows with Nanobrow Lamination Gel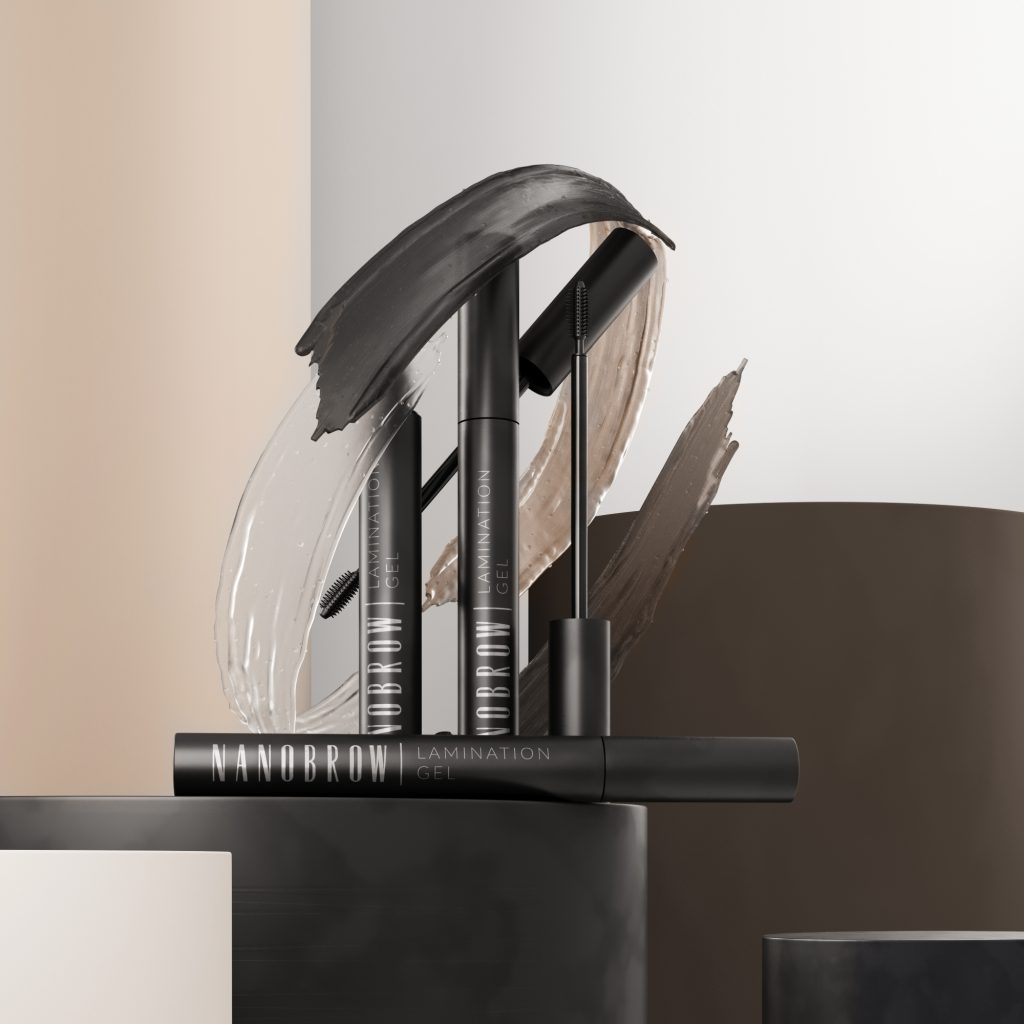 Full, thick and shiny eyebrows… If you think only brow lamination is able to deliver this kind of effect – you're wrong! Brow styling gel Nanobrow Lamination Gel is the first product that creates a laminated brow effect without having to visit a beauty salon.
Eyebrow gel Nanobrow Lamination Gel is a cosmetic that lets you thicken and fill in your brows without screwing up your makeup. It's a way for durable makeup that will last 24 hours in flawless condition. With this brow gel, you will set your brow styling and add shine to your eyebrows. Thanks to Nanobrow you're able to create a natural, romantic "fluffy brows" effect which is very popular nowadays.
Brow styling and makeup in one with Nanobrow Lamination Gel
How is it possible that Nanobrow not only styles but also nourishes eyebrows at the same time? It's all due to natural formulas, active ingredients and carefully-selected compositions of their products. The addition of castor oil in Nanobrow Lamination Gel will strengthen, nourish and thicken the eyebrows as well as give them a darker shade. Every day your eyebrows will be stronger and less prone to falling out.
With brow styling gel Nanobrow Lamination Gel you can save money on brow lamination offered by beauty salons! The precision applicator reaches every hair and coats it with the gel so they gain more volume. Camouflaged patches and gaps give a three-dimensional illusion so it's easy to create an effect of a bushy brow.
The gel comes in four colours: Beige, Brown, Black, Transparent.
Nanobrow Lamination Gel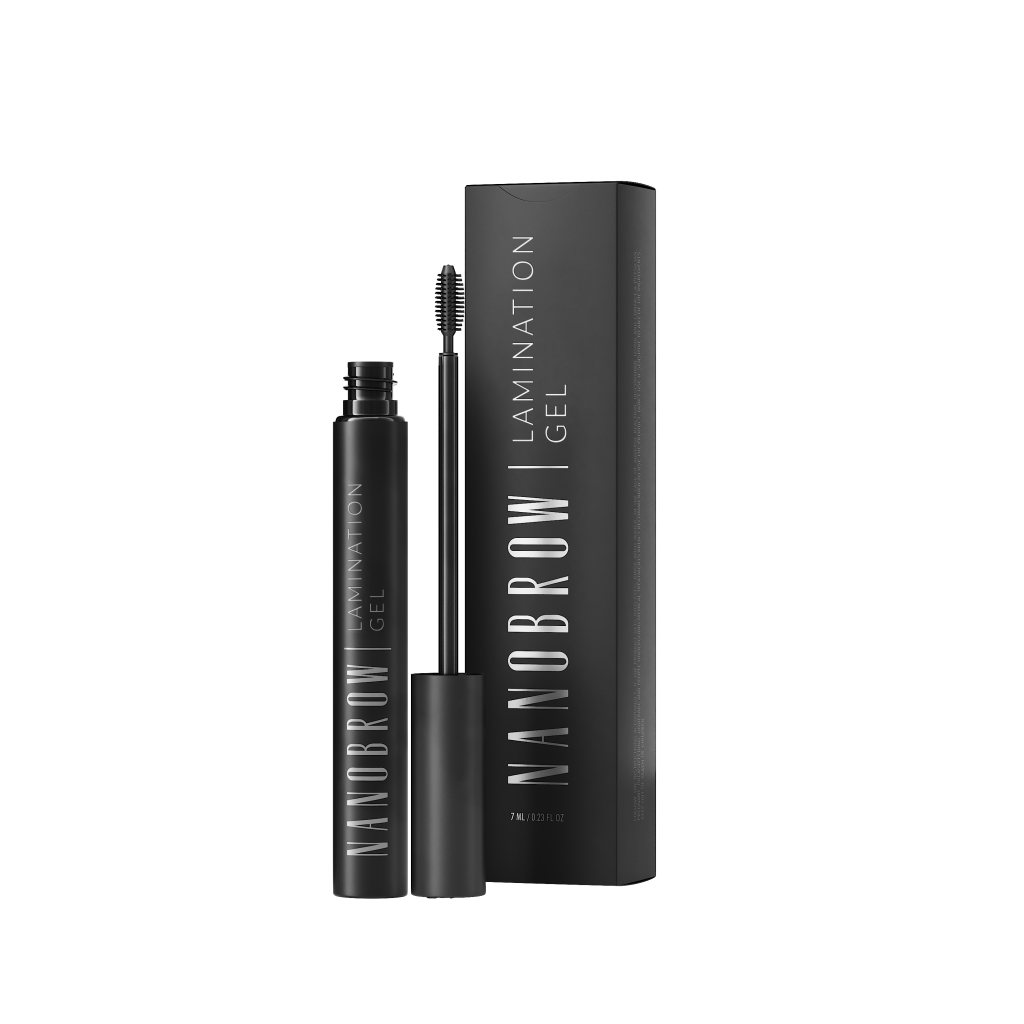 Eyebrow gel is available in shades:
How to use Nanobrow Lamination Gel?
Applying the gel is the simplest thing in the world! Thanks to Nanobrow your makeup skills will be equal to those of professional makeup artists. Still not convinced? Try to create this brow makeup:
Comb the brows with a clean spoolie or a brow brush to give them a general shape.
Coat every brow hair with the gel. Use upward motions.
Run the spoolie horizontally across the upper edge of the brow to create a "cleaner" look and make the brow tail end sharply.
Wait a bit to let the product dry and set the shape of the arches.
Fill in the gaps with a pencil, pomade, powder or pomade. You can draw additional hair-like strokes.
Done! This way you can keep the natural shape of your eyebrows and add more volume to them. They become softer, leaving your face looking youthful and fresh.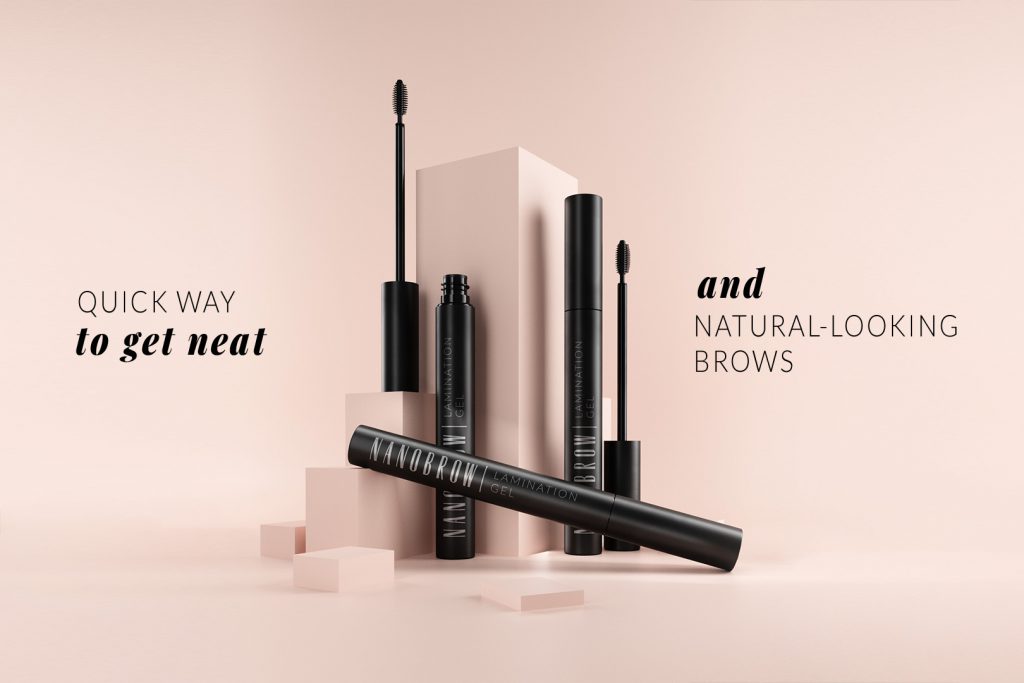 The summary of Nanobrow Lamination Gel effects
Full and healthy eyebrows: the addition of castor oil thickens and strengthens brow hairs
24 hours of durability: the makeup will last several-hour events
A natural effect: brush the hairs with a clear gel to achieve the natural makeup look
Brow lamination effect: get fluffy eyebrows with a lot of volume and shine
Camouflaged gaps: add colour, creating an illusion of three-dimensional hairs
A cosmetic for everybody: sets thick hairs, adds volume to skinny brows and comes in 4 different shades.
Tempted to try Nanobrow Lamination Gel? You can find it at nanobrow.us