Ultralight and Vitamin-Rich Nanoil Argan Oil. Create your perfect skin care routine!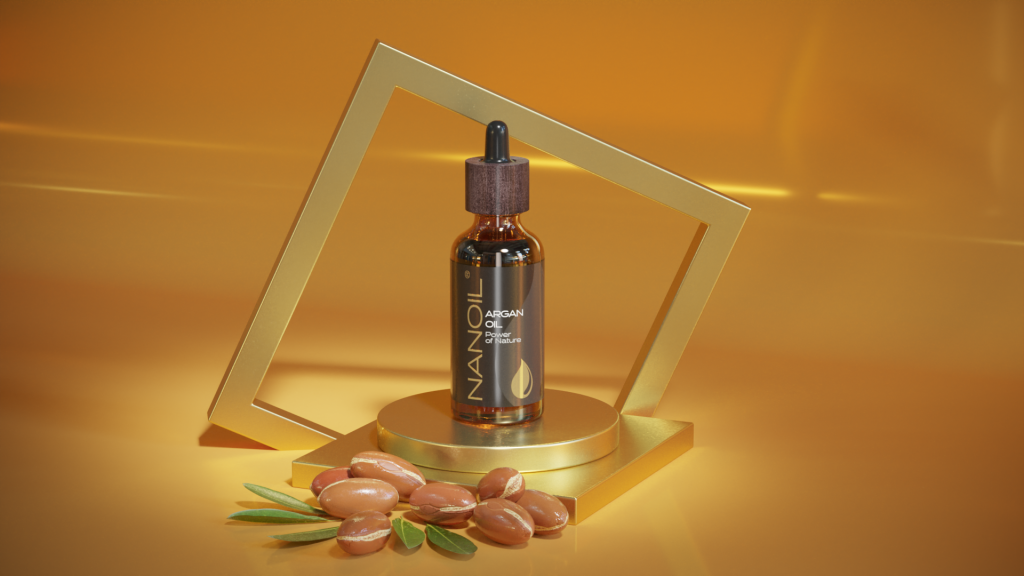 Ultralight and vitamin-rich Nanoil Argan Oil. Create your perfect skin care routine!
Tailor-made skin care? Nanoil brand can help create your personalised skin care routine. First step – Nanoil Argan Oil. Discover its versatile benefits!
Also known as the 'liquid gold', argan oil got its nickname due to its yellow-golden colour, but also because it contains an enormous amount of valuable ingredients for the skin and hair. Nanoil Argan Oil owes its effectiveness to over 100 antioxidant ingredients.
Antioxidants can neutralise the damaging effects of free radicals, responsible for premature skin ageing. Where do they come from? Stress, poor diet, smog, stimulants… However, Nanoil provides a solution. Their argan oil is one of the best-selling natural oils for professional skin care experience at home.
How does Nanoil Argan Oil work?
The oil gets its power from the oily nuts of Argan trees, known as the trees of life. It's cold-pressed, unrefined and enclosed in a glass bottle to retain its beneficial properties. Argan oil nourishes tired and mature skin, restoring its natural radiance. It brightens a dull complexion, improves suppleness and moisturises.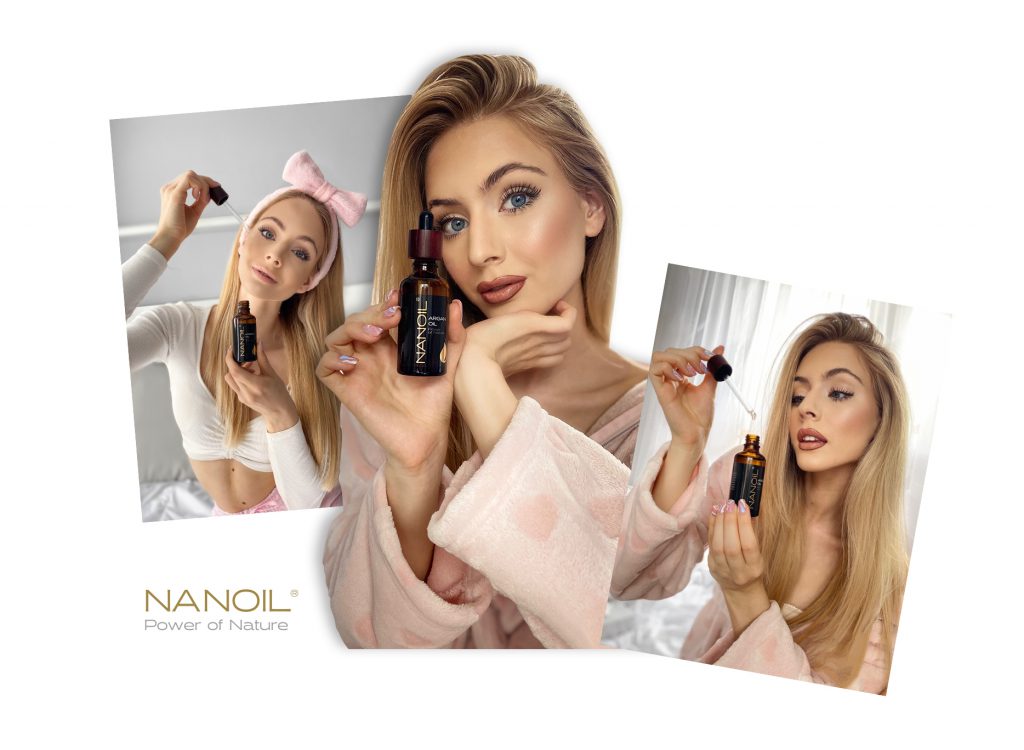 Don't like greasy oils? Nanoil Argan Oil is light, non-sticky and doesn't leave a greasy film on the skin. Its modern formula means it's quickly absorbed and you can use it as one of the steps in your daily skin care routine or even under makeup. The active ingredients, such as vitamin A, squalene and carotenoids, deeply nourish the skin cells and stimulate them to produce collagen, responsible for tightening the skin.
Nanoil Argan Oil:
Leaves no greasy film.
Absorbs quickly.
Is suitable for all skin and hair types.
Contains 100% natural ingredients.
Is vegan and cruelty-free.
Has the Ecocert quality certification.
Nanoil Argan Oil – how to use it?
The versatile oil provides a multitude of benefits. It's recommended for all skin types: oily, normal or dry. It can be used on skin, hair and nails. It can replace your face serum, brows and lash serum, body lotion or hair conditioner. It works as a serum to protect dry ends and can be applied to wet and dry hair. Have you ever tried making your own cosmetics? Nanoil Argan Oil is a great base for homemade DIY cosmetics. You can also add it to ready-made moisturisers, masks and conditioners to boost their effects.
Anti-acne face serum:
15 ml Nanoil argan oil
10 ml Nanoil castor oil
10 ml lavender hydrolate
2 drops of tea tree oil
Directions: pour all ingredients into a dark glass bottle and shake. Apply directly to the face with a pipette or pour a few drops into the palms of your hands then pat gently using your fingertips. Once the serum is absorbed, you can apply your favourite moisturiser or SPF. It's recommended to store the serum in the fridge for up to 2 months.
Wyświetl ten post na Instagramie
If you are committed to natural and organic cosmetics and gentle skin care – choose Nanoil Argan Oil! Order yours today from nanoil.us and enjoy immediate results!
---