Oriflame Ecobeauty – new skin care products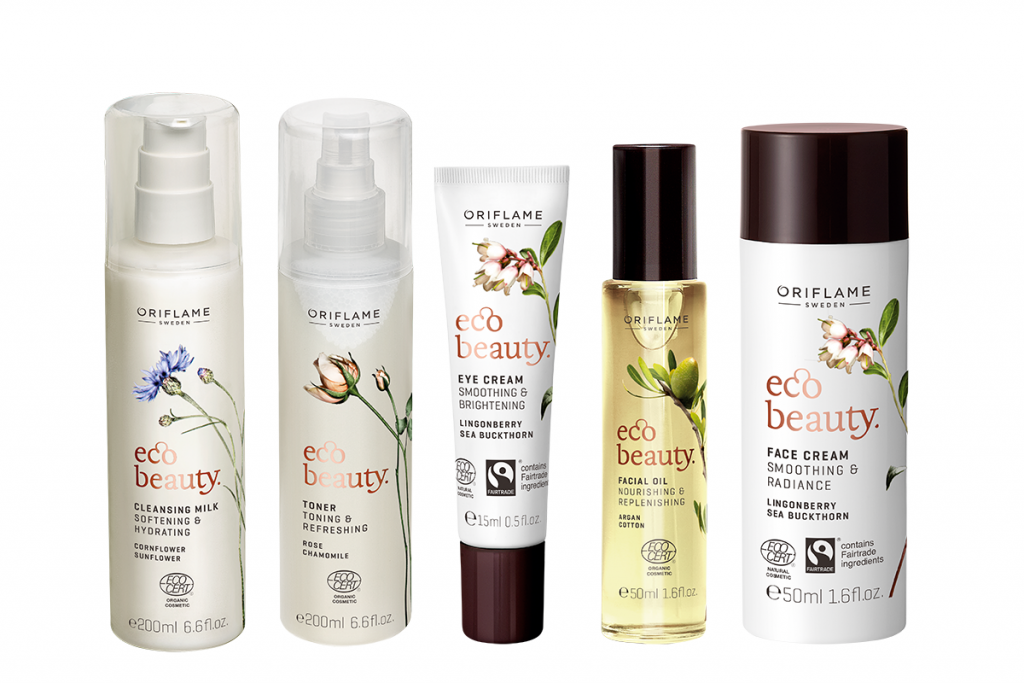 Oriflame is one of the first companies which have used natural plant extracts in cosmetics. This time the brand has made another step and launched an organic face care series. The mission statement of the series is: respect for nature and beauty.
Ecobeauty offers natural argan facial oil which is meant to deeply moisturise and nourish the skin. It is enriched with cotton extract and vitamin E (called the vitamin of youth). It provides the skin with excellent antioxidant protection. Argan oil contains peptides which are similar to the ones that occur in our skin. Consequently, it rebuilds damaged epidermis.
Creamy cleansing milk is another interesting product. It contains organic cornflower and sunflower extracts. The milk perfectly and gently cleanses the skin and is free from parabens.
It is a good idea to buy a refreshing and soothing toner together with the milk. The toner is enriched with rosewater and chamomile water. Rosewater has been known as a refreshing and toning skin product for a long time. It takes care of mature and ageing skin.
A moisturising and nourishing facial serum with evening primrose extract is a perfect choice for autumn. The product is rich in antioxidants, regenerates the skin and delivers radiance. It is a rich formula which regenerates the skin after summer. Aloe vera extract soothes and nourishes the skin.
The serum is perfect to use with Ecobeauty creams (face and eye cream) which contain natural oils extracted from lingonberry and sea buckthorn. The creams are the source of unsaturated fatty acids which are essential to healthy skin as well as to the condition of the whole body. Face cream makes the skin bright, smooth, nourished, soft and supple. The eye cream smooths and brightens the skin as well as deals with dark circles around the eyes.
Ecobeauty cosmetics are Certified Organic, Fairtrade and 100% natural.