Greasy scalp? Castor oil! Natural cleansing extract by MonRin.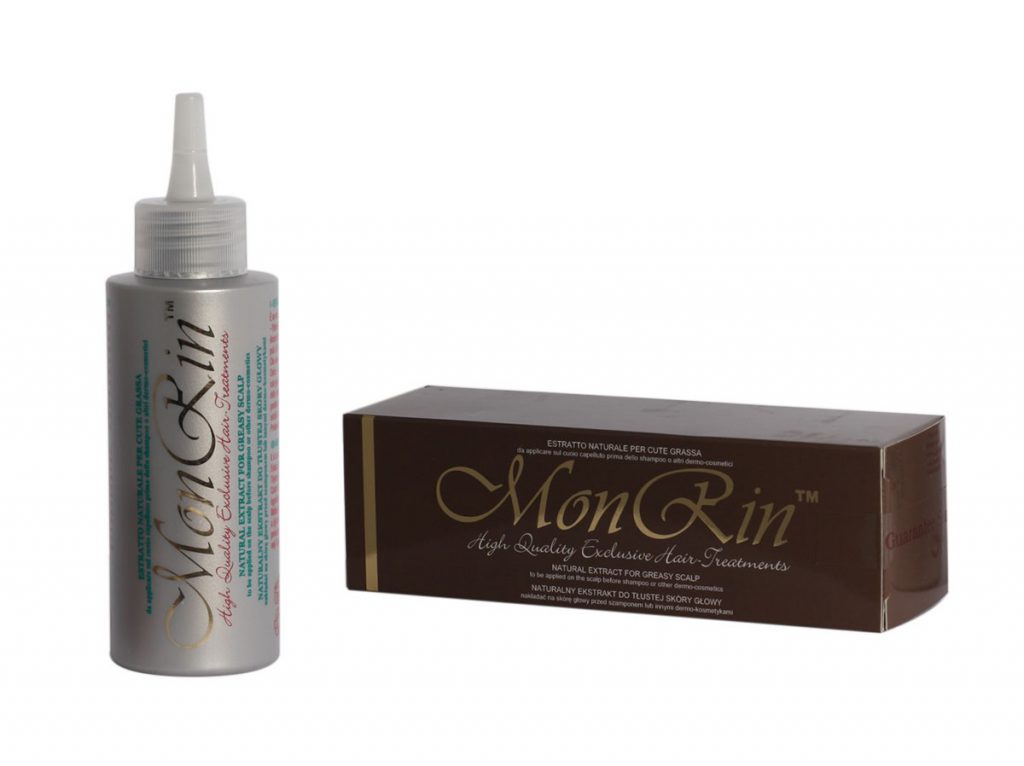 If you suffer from having constantly greasy hair, then you have to be aware of the fact that the most important issue is to eliminate the culprit of this problem. Being in control of your scalp's condition and sebum it produces facilitates saying goodbye to all the greasy strands, once and for all.
MonRin brand has faced the problem of greasy hair by designing a unique product: Natural Extract For Greasy Scalp.
The cosmetic has 60 ml capacity and is closed in a plastic, silver bottle featuring a thick dispenser. MonRin preparation contains a blend of natural ingredients that helps cleanse scalp and have sebum production under control.
One of the product's ingredients is castor oil. It is a very effective natural oil that has been valued for its conditioning and healing features for ages. Moreover, castor oil defuses difficult situations such as dandruff and psoriasis as well as streamlines processes that take place inside hair bulbs. What is more, castor oil is responsible for improving the general condition of both scalp and hair. What is also worth mentioning, castor oil regulates sebum production, which has its consequence in limiting amounts of sebum that is produced. As a result, hair remains fresh, becomes light and shiny. Another crucial feature of castor oil is ability to strengthen hair bulbs. Strong, nourished hair bulbs make hair rooted better. This, as a result, counteracts hair loss. What is more, castor oil takes care of pretty, intensive colour of hair.
Other precious ingredients of MonRin are:
Palmetto extract, which strengthens scalp
nettle and American witch-hazel extracts, which regulate work of sebaceous glands
thyme oil of cleansing and anti-dandruff action
rice plants oils, which has nourishing and softening properties
vitamin E that counteracts free radicals and slows down ageing processes
orange fruit oil has cleansing action and regulates work of sebaceous glands
Application of the preparation is very easy. It has to be shaken before use and applied directly to scalp. The thin applicator facilitates reaching each spot on scalp. Castor extract by MonRin has to be removed after 10 minutes. The cosmetic does not require to be massaged into scalp. In order to obtain better results, it is suggested applying a scalp scrub using a product from the same cosmetic series. The last step is to wash hair with a strengthening shampoo also made by MonRin.