Eye shadows instead of foundation? New idea for quick make-up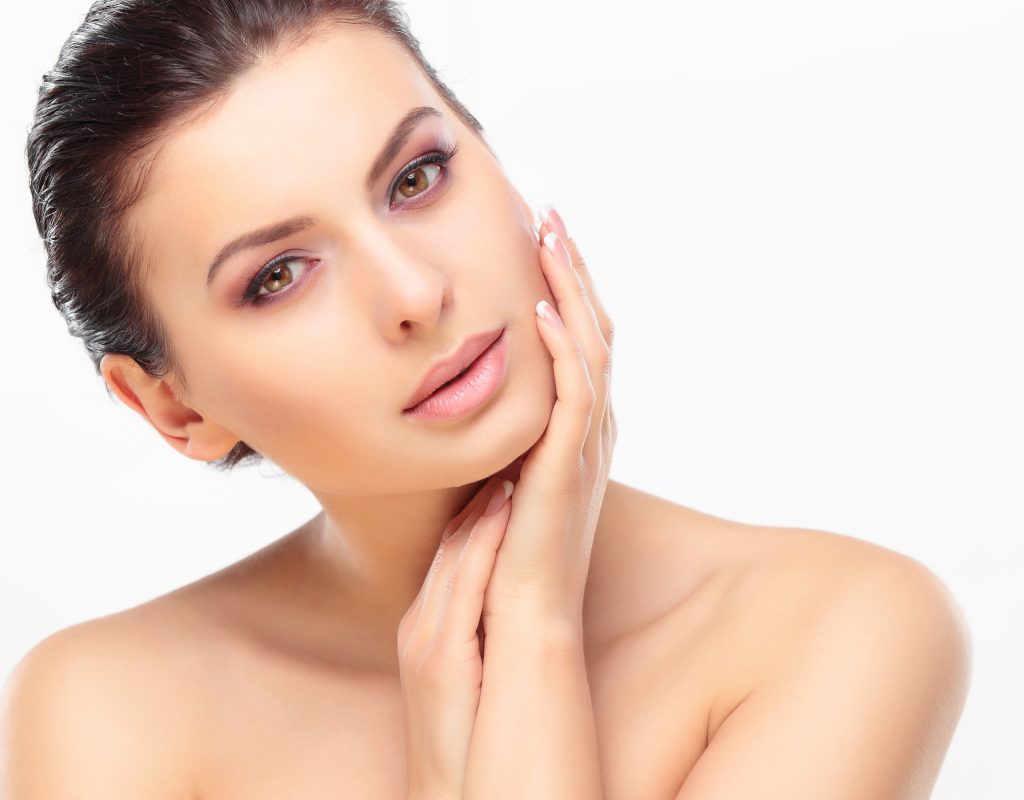 You no more need foundation, powder or blusher. Why? This season is all about make-up performed with eye shadows only. Let's see how you can execute make-up in a way that will provide you with beautiful appearance and at the same time conceal all imperfections and emphasise face assets.
Start with eye make-up. As a base use creamy eye shadow to settle following it cosmetics. Next apply loose eye shadow in light shade on the entire eyelid. In the inner eye corners administer cosmetic with content of shimmering pigments. On the opposite side of the eyelid apply dark shade to create smoky eye make-up.
It's time for face make-up. Remember that you cannot use foundation, powder or blusher. To conceal imperfections and even skin tone use matte eye shadow in nude shade. Apply this cosmetic with finger or brush you sprayed with thermal water or make-up fixer. Consistency of eye shadow should resemble formula of foundation. Level of coverage depends on you. The more layers you apply the least visible become imperfections. Remember not to apply powder – matte eye shadow can easily replace it. For contouring of face use matte eye shadow in shade of light brown. Highlighter in form of shimmering eye shadow apply on the bridge of the nose, cheek bones and skin around the eyes. Instead of blusher apply loose eye shadow. It is important for you to remember that you have to rub the edges between all cosmetics.
Time for last touch and lip make-up. Apply your favourite mascara. To underline brow ridge use eye shadows – colours choose in a way to go well with eyebrows. Use angled brush. Now, apply on lips cosmetic butter with moisturising properties. When cosmetic absorbs, apply eye shadow in chosen colour.