DIY – Man's cosmetic for beard growth with Argan Oil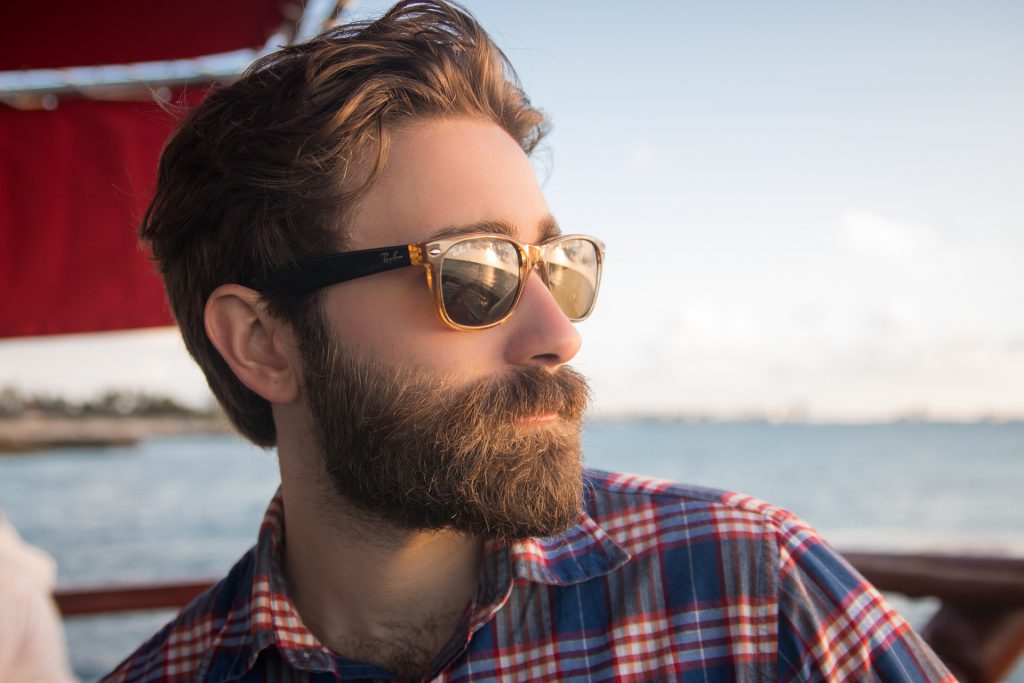 There is not much information about cosmetics for men. In spite of all, we live in times when care of, e.g. beard should not surprise anyone. For this reason we want to introduce tutorial for men (or women who want to make present for their men), where you learn step by step how to make mix of oils with argan oil for care of beard.
The characteristics of the problem:
The greatest issue men encounter considering their beard is dense, length and quality. There is large number of men who were gifted with bushy facial hair, however, greater number of men have to fight for their facial hair with all the means.
The solution:
An effective method for growth of facial hair is right care. The most common mistake of men is to leave beard on its own to grow. Facial hair need to be trimmed, cleansed and most of all nourished. Home made oil for beard growth with argan oil is one of better and most affordable options for increase of dense, thickness and length of hair, but also to provide them with healthy gloss and colour.
Ingredients:
15 ml/0.5 oz of argan oil,
10 ml/0.3 oz of jojoba oil (o),
20 drops of hemp oil (o),
15 drops of liquid vitamin E (o),
10 drops of castor oil,
5 drops of sandalwood oil (o),
5 drops or orange oil.
Execution:
Performance of home made oil for growth of facial hair is very simple. You just need to pour all oils into a small bottle (best with atomiser) and shake them to combine. Ingredients with "o" next to them are optional and can be skipped if you do not have them at hand. The most important is argan and castor oil.
Application and properties:
Prepared this way oil with argan oil for growth of beard should last for at least 3-4 moths of regular use. The oil has the same properties as luxurious products dedicated for taking care of beard, but is their more affordable version. Regular rubbing oil in facial hair and skin (in areas dealing with deficits) results with denser, thicker, darker and softer beard, which grows better, looks better and is much better nourished.