ColorCuts Highlighting Foam Strips – A Modern Solution For Every Hair Salon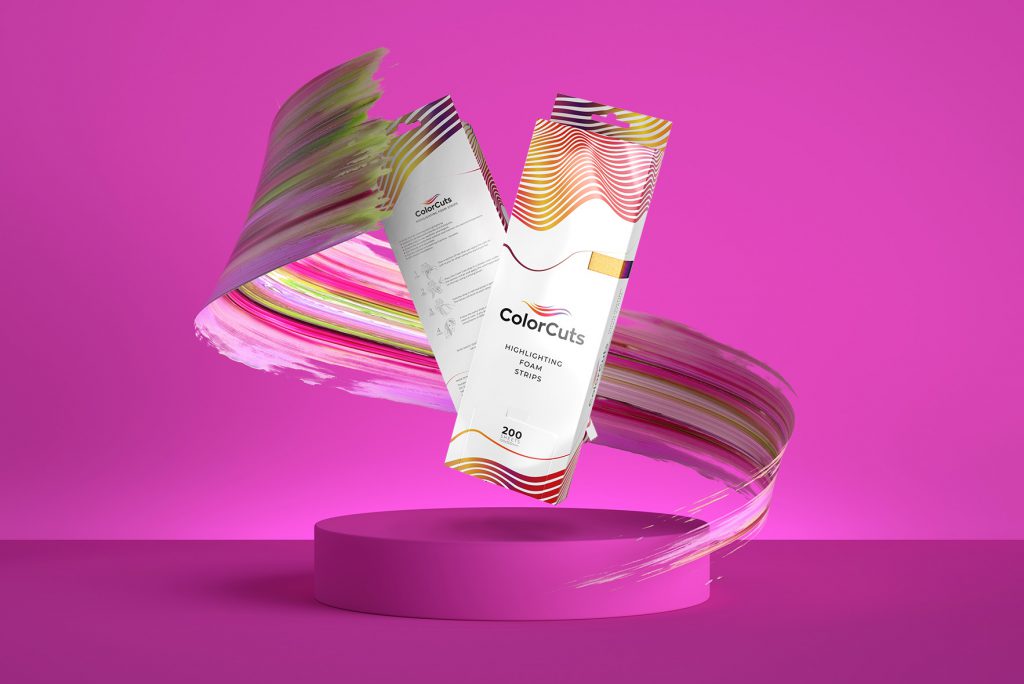 ColorCuts Highlighting Foam Strips – A Modern Solution For Every Hair Salon
The best hairdressing salon is one where hairdressers are constantly upgrading their skills and standards of their services. High-quality equipment and hairdressing cosmetics are the basis for achieving perfect hairstyles. Interesting gadgets, salon design and innovative solutions are also a big advantage. A professional colourist can create phenomenal hairstyles and bring out the best in your hair with the help of the innovative ColorCuts Highlighting Foam Strips.
Highlighting Foam Strips from ColorCuts have dominated hair salons!
Professionals who create real works of art on their clients' hair don't work with just any equipment. Trusted cosmetics and high-end accessories ensure perfect colouring results. Colouring is one of the most popular treatments among women all over the world. It often requires long hours of work, divided into several stages. The Highlighting Foam Strips have been developed for those who value comfort and want to provide comfort to their clients. Lightweight and flexible, the strips are an alternative to aluminium foil – they don't damage hair or hair roots, don't pull on the hair or irritate. Highlighting Foam Strips are a valued gadget by both professionals and trainees, which can streamline the colouring process without the risk of damage or unwanted flaws.
Ordinary aluminium foil overheats your hair? No more! By choosing thermal strips from ColorCuts, you are guaranteed that any colouring is safe and won't harm the condition of your hair. The material of the strips is gentle on the hair and doesn't cause damage. Thanks to their heat-insulating properties, the strips perfectly optimise the temperature of the coloured hair. The special sticky coating eliminates the risk of slipping off the hair during the colouring procedure.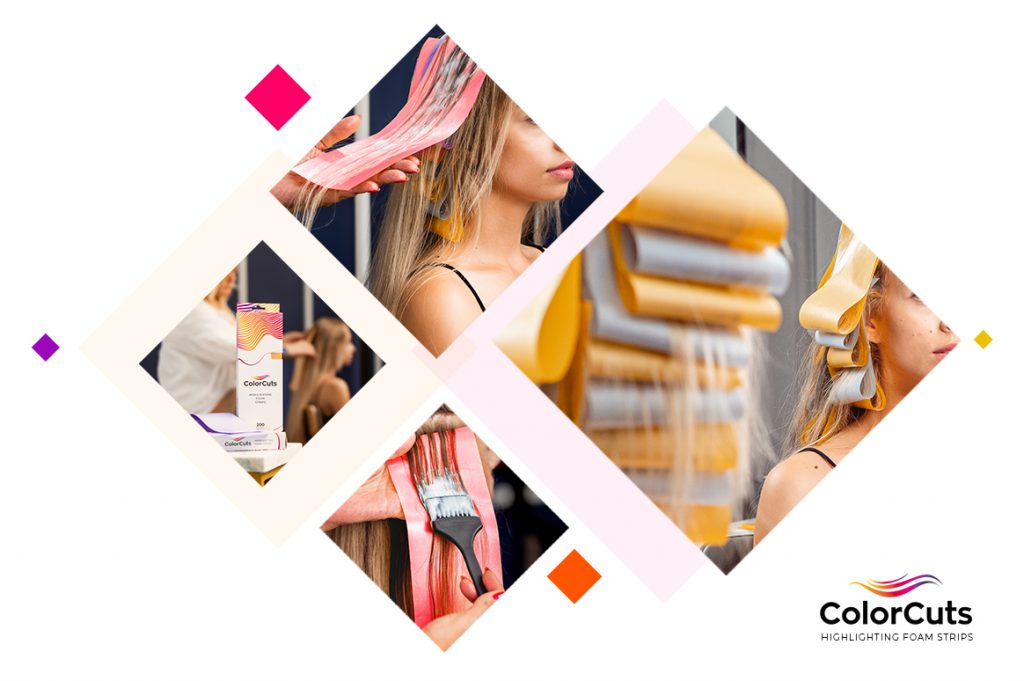 What makes Highlighting Foam Strips special?
They guarantee a flawless hairstyle and three-dimensional colour. ColorCuts thermal strips make every colouring last shorter – the unique coating boosts the effect of the colouring products. No more wasting time on cutting the aluminium foil. Highlighting Foam Strips come in a box containing 200 pre-cut strips measuring 100 x 305 mm. ColorCuts foam strips make colouring easier and shorter, and the semi-transparent coating allows to supervise the colour change in real-time and provides full control over the treatment. Pastel colours of the foam strips help you distinguish the tones of the hair dyes used.
Highlighting Foam Strips:
Light, flexible and thin
Reusable
Perfectly optimise hair temperature
Suitable for all colouring techniques
No risk of damage, irritation or rustling
Make colouring easier and shorter
Made of polystyrene foam
Come in several colours with semi-transparent coating
Allow to control the colour change
Let you separate individual hair sections
Made from recycled material
The box contains 200 strips measuring 100 x 305 mm
Wyświetl ten post na Instagramie
Do you provide mobile hairdressing services or take on clients in your own home? ColorCuts Highlighting Foam Strips are the perfect solution for you! Made of flexible material, the strips don't bend or tear. They are lightweight, so it's easy to pack and transport them to your client's home. Learn more about the product: www.colorcuts.mt.
---
---